Written and Directed by Morgan Sweeney.
Music Written and Directed by Brian Melville.
A full-blown musical play with 12 new songs, a 6-piece Band, a cast of 20, and 10 singers in a Gospel Choir.
A very brief moment of strong language.
"The Lost Gold.
The Runaway Lovers.
The Ceilidh – Always out of Reach.
The worst Storm in Twenty Years and a Ship in Peril on the Sea.
The Char-A-banc with the Gosple Choir and the Music that will Set you Free."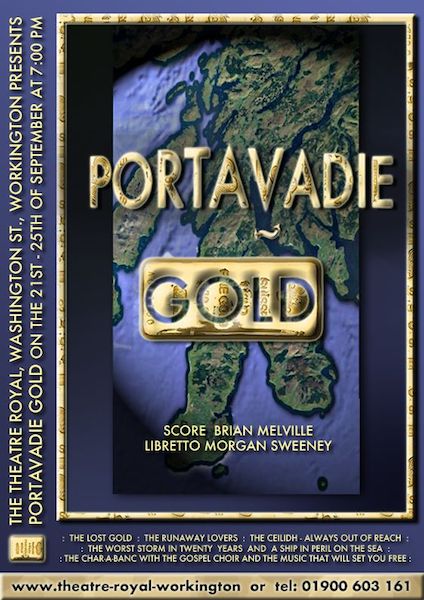 Date: Tuesday 21st September- Saturday 25th September 2021
Start Time: 7:00pm
Doors open 30 minutes before performance times.
Tickets: £12 Concessions: £11