Directed by James Last.
Ben Hur is renowned as both a great classic book and one of the greatest blockbuster films of all time.  Now this epic tale of love, betrayal, danger and redemption is brought to the stage by Playgoers.
The play follows the hilarious attempts of the Daniel Veil Theatre Collective to re-enact the story on a very limited budget and with only 4 actors!  Obviously this necessitates the actors playing multiple roles (sometimes simultaneously), numerous props, costumes and scene changes.
With a cast of hundreds, epic sea battles, the glories of ancient Rome and the most famous chariot race of all time, will they make it across the Mediterranean in time for the final curtain? (or will the wheels come off the chariot?)
Do not miss this chance to see one of the greatest stories ever told.
Ben Hur: An Epic Comedy is written by Patrick Barlow, writer of the  Oliver and Tony award winning comedy The 39 Steps.
Members of the cast of BEN HUR : An Epic Comedy
Rehearsal Photographs by Alison Shutt and Cast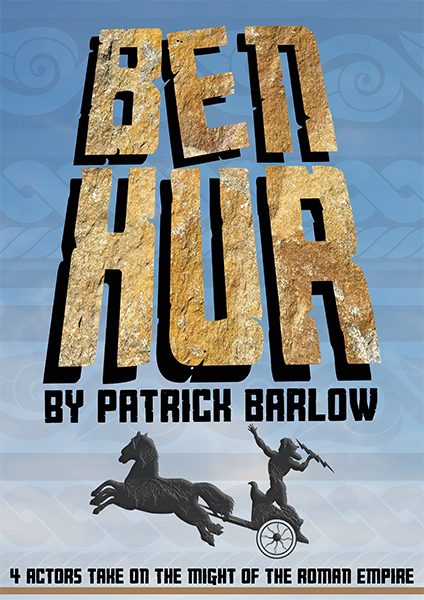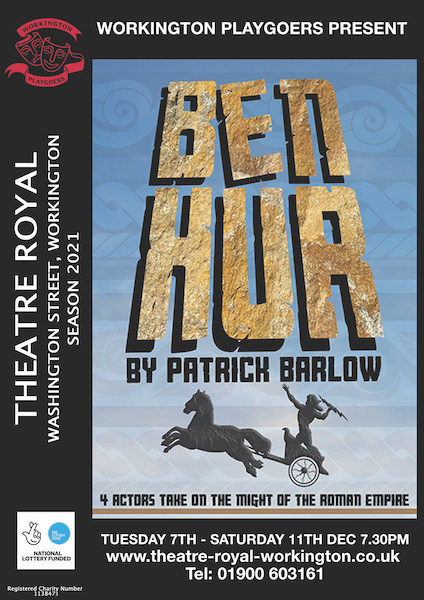 Date: Tuesday 7th – Saturday 11th December 2021
Start Time: 7:30pm
Doors open 30 minutes before performance times.
Tickets: £12 Concessions: £11
Production Photographs by Chris Lewis Photography