2017 April The Wonderful Wizard of Oz
Adapted from the book and directed by Millie Hardy Sims
28th – 30th April 2017
Over the Rainbow, and many, many miles East of nowhere, lies the Magical Land of Oz, a magnificent empire created in the mind of a man named L. Frank Baum, who wrote a marvellous book about it, entitled The Wonderful Wizard of Oz, the first American Fairytale.
Everyone knows and loves the adventures of Dorothy and her little dog Toto, who are swept away from their Kansas home by a cyclone and find themselves following the Yellow Brick Road in Oz. This will be another magical family show, featuring talented young Cumbrian actors.
A Theatre Royal Second Star Youth Production
The play was performed at the Theatre Royal in 1995  Click here  to look at the production and enjoy browsing through our extensive archive of past shows.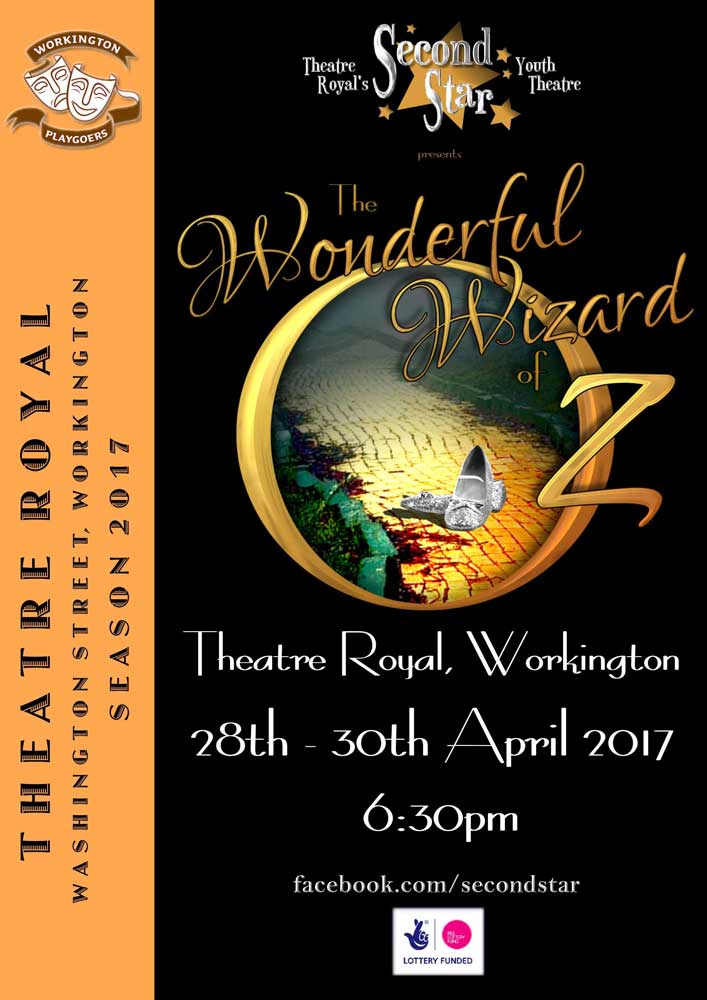 Show Details
Doors open: 6pm
Performance: 6:30pm
Running Time: 2.5hrs with intermission
Date: Fri 28th – Sun 30th April
Tickets:
Adults £5
Children £5
Concessions £5