2016 December Dad's Army Revisited
By David Croft and Jimmy Perry
6th – 10th December 2016
Director Gwyneth Savage
Dad's Army has been enjoyed by people of all ages for nearly fifty years. Brought to our screens by comedy scriptwriting legends Jimmy Perry and David Croft, this British TV classic remains as popular as ever and was a big box office success when we staged it in 2006.
In the run-up to Christmas 2016, the Workington Playgoers return to Walmington-on-Sea for two more hilarious episodes detailing the less than glorious exploits of a Second World War local defence corps. Once again, we bring to life old retainer Lance Corporal Jones, world-weary Sergeant Wilson, and Privates Frazer, Godfrey, Walker and 'stupid boy' Pike, all led by pompous Captain Mainwaring (Bank Manager, Rotarian and Pillar of the Community), not to mention the sneaky Verger, the peevish Reverend, Mainwaring's arch enemy Chief Warden Hodges, big-hearted Mrs Fox, over-protective Mrs Pike and the Town Clerk who always loves everything to be 'very nice indeed'.
Get into the festive mood by coming to see this highly entertaining show!
A Workington Playgoers' Production
Photos of the cast of Dad's Army Revisited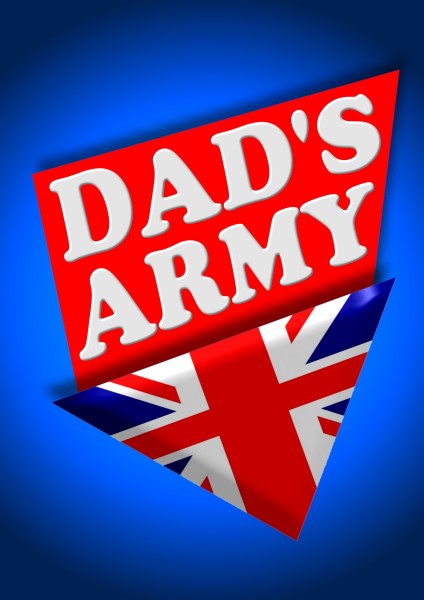 Show Details
Doors open: 6:45pm
Performance: 7:30pm
Running Time: 2.5hrs including intermission
Date: Tues 6th – Sat 10th Dec 2016
Tickets:
Adults £10
Concessions £9
Photos of the cast of the Warmington-on-Sea Home Guard Platoon on the Theatre Royal Open Day by Chris Lewis
Some of the ladies of Warmington-on-Sea
This show has been performed at the Theatre Royal in the past. Click here to look back at our previous production – and enjoy browsing through our extensive archive of past shows.