2022 April The Little Mermaid
Happy Thoughts Drama Company present The Little Mermaid
Written by Hans Christian Andersen and Adapted for the stage by Millie Hardy Sims
After a five year hiatus, critically acclaimed local youth theatre Happy Thoughts Drama Company is back with a brand new show, a brand new cast, but the same old magic!
Based on the Danish fairytale by Hans Christian Andersen, 'The Little Mermaid' tells the tale of Sirena, a young mermaid who dreams of nothing but her 15th birthday when she will be allowed to visit the surface for the first time after years of watching her older siblings go. When Sirena's birthday finally arrives, the surface is all she dreamed of and more. But, when a storm blows in and Sirena risks her own life to save that of the handsome Prince Anders, Sirena finds herself dreaming of more than just the surface. She loves the Prince so much that she strikes a dangerous deal with the villainous sea witch Dorea and trades her tail for legs so that she may be with him. Dorea, however, won't let Sirena live her happily ever after that easily…
A family show suitable for all ages, with humour, emotion and, above all, magic, that will leave you all believing in mermaids… and believing in yourself too.
#believeinyourself
Photographs taken by Millie Hardy Sims Director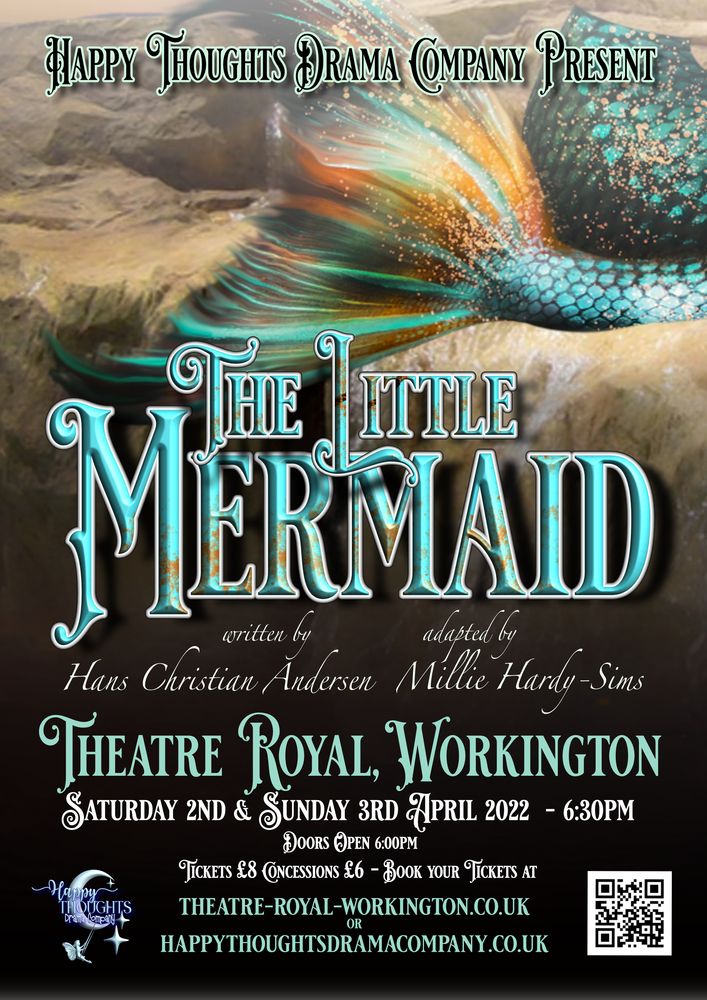 Show details:
Date: Saturday 2nd & Sunday 3rd April 2022
Doors open: 6.00pm
Performance starts: 6.30pm
Tickets:
Standard £8
Concessions £6
Tickets can be bought online or in person at the theatre each night of the show.