2022 April An Evening of Mediumship with Gareth Lewis
Gareth Lewis on his 'OUR JOURNEY CONTINUES' 2022 UK Tour.
Gareth has been touring the UK for over 20 years so why not come along and join together with Gareth and be in the company of family, friends and loved ones from the spirit world as they not only share their presence but their messages of hope, strength and love, showing you they are only a thought away and that life really is eternal.
The show is for the purpose of entertainment.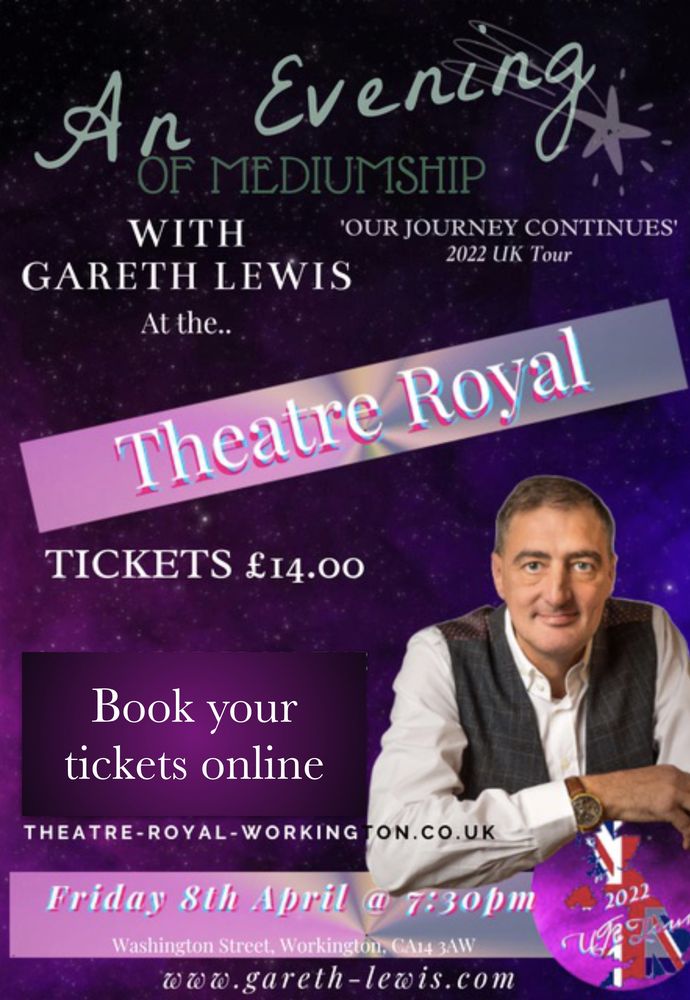 Show details:
Friday 8th April 2022
Doors open: 7:00pm
Performance starts: 7:30pm
Tickets: £14
Tickets can be bought online or in person at the theatre each night of the show.