2022 April Women's Troubles by Ben Brinicombe
Women's Troubles by Ben Brinicombe
Performed by the The Happy Hour Theatre Company
The play, written by Ben Brinicombe of Maryport is a continuation of, and includes, the one act play 'Bottled Up' ( also written by Ben) which was performed at Workington three years ago. A new character has been introduced. The three female characters deal with problems at home, work and beyond with the Happy Hour's usual brand of silly but adult humour.
Jenny Pike, Rob Graham and Bob McLure, three experienced amateur actors, along with former professional actress Allison Rowe  formed the Happy Hour Theatre Company in 2008 with the aim of bringing theatre to a wider audience by performing in more relaxed settings such as pubs and village halls as well as  in conventional theatres.
The company's debut was at the Bowness -on-Solway literary festival in June 2008 when Allison and Jenny performed and directed "Deckchairs" by Jean McConnell.
Rob Graham no longer acts with the Happy Hour Theatre Company and Bob McLure sadly died in 2020. Brian Scroggie joined the group in 2014 to help with the technical side of the productions. Brian is described by Jenny as, "Our wonderful lighting and sound wizard will on tour with us this April."
2020 sees Actor Becca Roberts joining the team.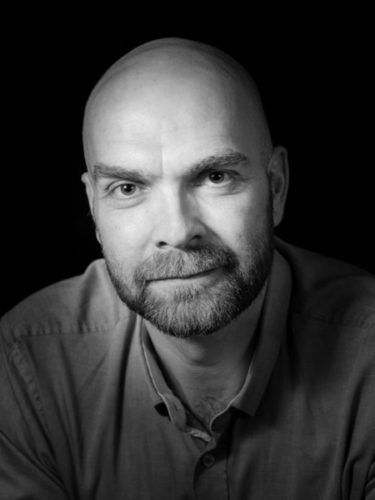 Here is Helen Millican Radio Cumbria 14/03/2022
interviewing Ben Brinicombe
about the up and coming performance of his play
Women's Troubles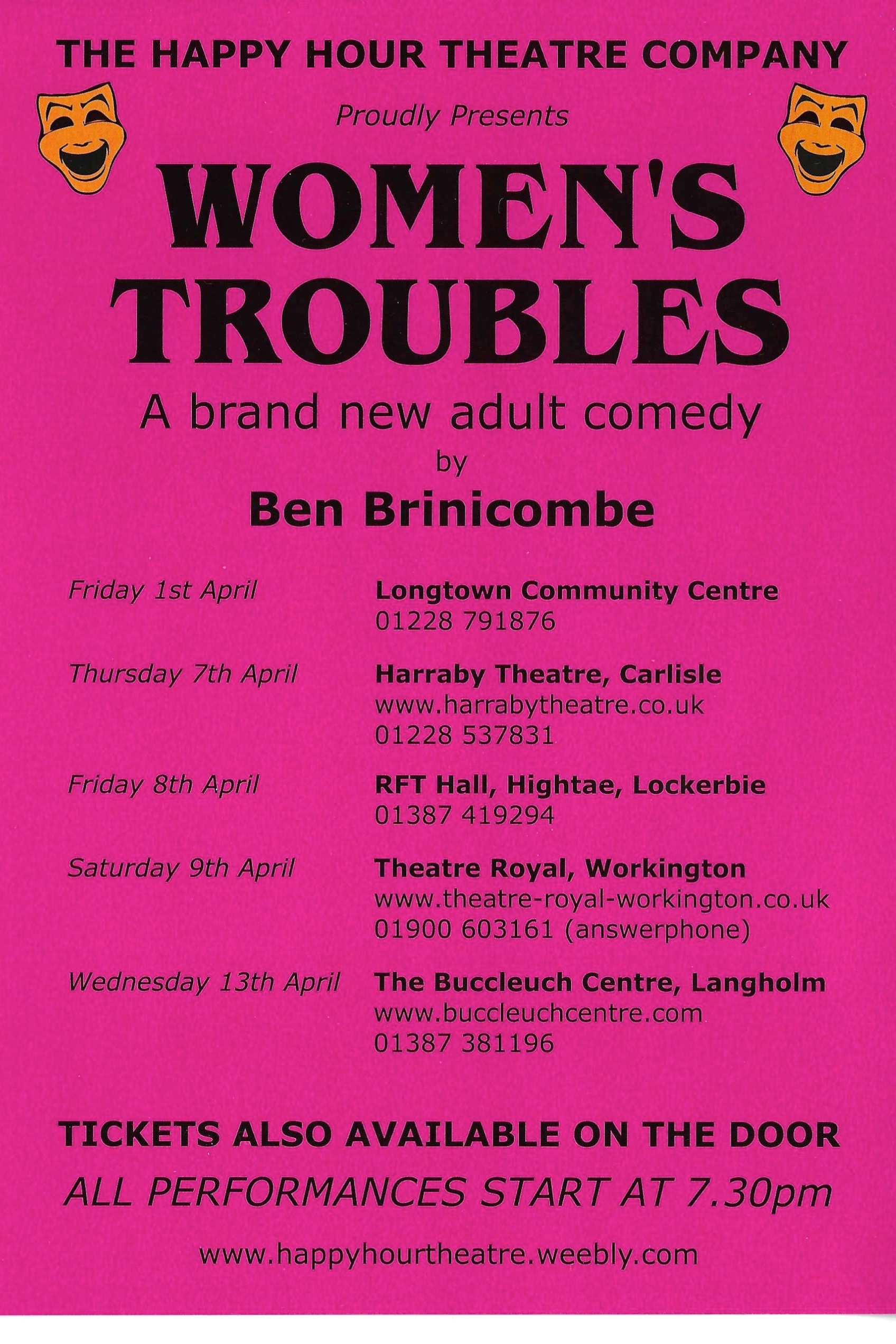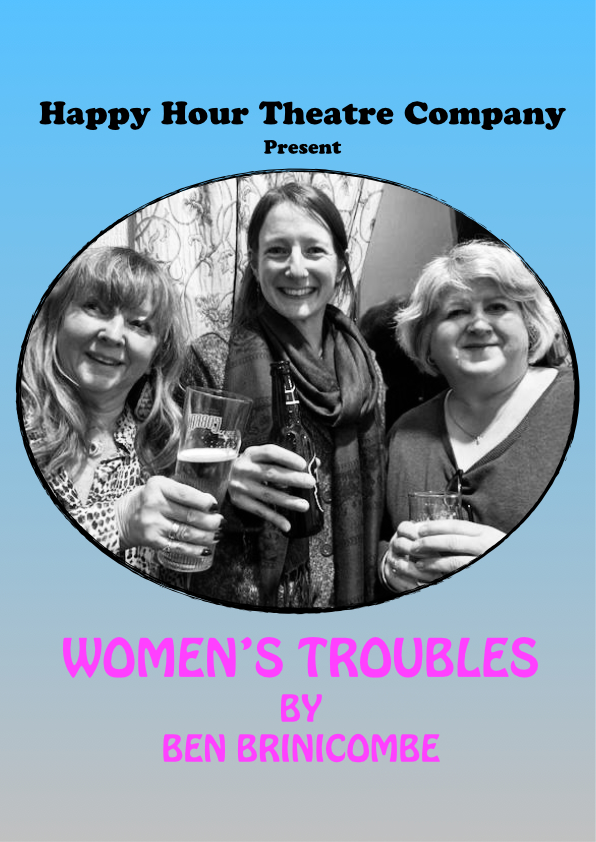 Show Details
Date: Saturday 9th April 2022.
Start Time: 7:30 pm
Doors open 30 minutes before performance times.
Tickets
Standard £12
Concession £11
Tickets can be bought online or in person at the theatre each night of the show.