By William Shakespeare
17th – 21st July 2018
Directed by Tony Parker
The Tempest, Shakespeare's final play, is also his most magical creation and the source of some of his most famous lines – 'O brave new world', 'We are such stuff as dreams are made on', 'Be not afeard; the isle is full of noises', 'Full fathom five thy father lies'… It is packed with memorable characters: Prospero the magician, the much-abused monster Caliban, the lovers Ferdinand and Miranda, the wicked aristocrats Sebastian and Antonio, sad King Alonso, the drunkards Trinculo and Stefano, and not least the ethereal spirit Ariel.
This modern-dress production will have music and dancing, fun, horror, treachery, love, colour and spectacle, and in the end Shakespeare's own farewell, the closing speech by Prospero. Come prepared to be amazed, amused, frightened, and above all held spellbound by one of the greatest plays in the English language.
A Theatre Royal Shakespeare Players Production
'Excellent stuff. Came along tonight and had a thoroughly enjoyable evening. Well done everyone'

'They are the stuff such dreams are made on. The Workington Playgoers put on a delightful rendition of Shakespeare's The Tempest last night. A high standard of performance by all actors involved. I recommend to go see this play at the Theatre Royal while you still can. The musicians, along with the cast's singing were wonderful to listen to. The air-like movement of Aerial was hypnotising to watch and Prospero's careful manipulation of events that lead the performance, had me delightfully leaving feeling spell bound and I guaranteed it would'st thou. Bravo!'
'Have to say I too thoroughly enjoyed last night's performance. I've watched Shakespeare in Nottingham, Manchester and Newcastle with some extremely good and well funded theatre companies and the performance I witnessed last night would have held its own against any of them.'
'I went with my son and a friend and to be perfectly honest we were astounded at the standard. Well done.'
 Comments from our Facebook page: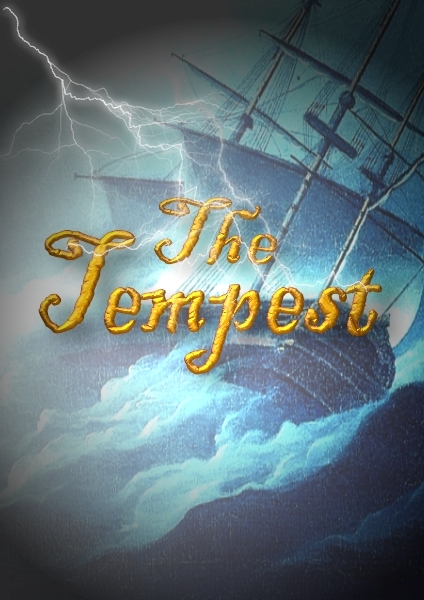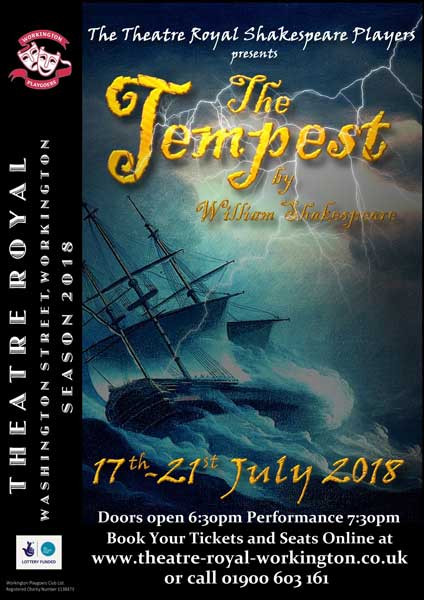 Show Details
Doors open: 6:30pm
Performance: 7:30pm
Running Time: 2.5hrs with intermission
Date: Tues 17th – Sat 21st July
Tickets:
Adults £11.50
Concessions £10.50