2022 October THE MCDOUGALLS PARTY TIME
THE MCDOUGALLS: PARTY TIME
A Musical Show for all the Family
"Woohoo – we're having a party!  It's the party of the year!"
Everyone's favourite children's theatre company, The McDougalls, return with a sensational singalong show for all the family.
Come and celebrate with Max and Auntie Aggie (the stars of the show) as they get ready to throw the biggest and best party ever – and you're invited to join the fun!
Max is busy putting up decorations, and Auntie Aggie is revelling in her role as the Party Planner!
They've posted out the invitations, but which magical characters will turn up?
Packed with singalong songs and games such as Head Shoulders Knees and Toes, Jelly on a Plate and of course The Hokey Cokey, this is the perfect treat for your little ones this October, filled with audience participation and musical mayhem!
And….if you have a birthday coming up, there's even the chance for a 'shout out' as The McDougalls lead the crowd in a rousing rendition of Happy Birthday!
So put your glad rags on and come dressed in your snazziest party outfit!
"With the colourful sets, the energetic characters and the wonderful music, this is 5 star family fun!" UK Theatre Net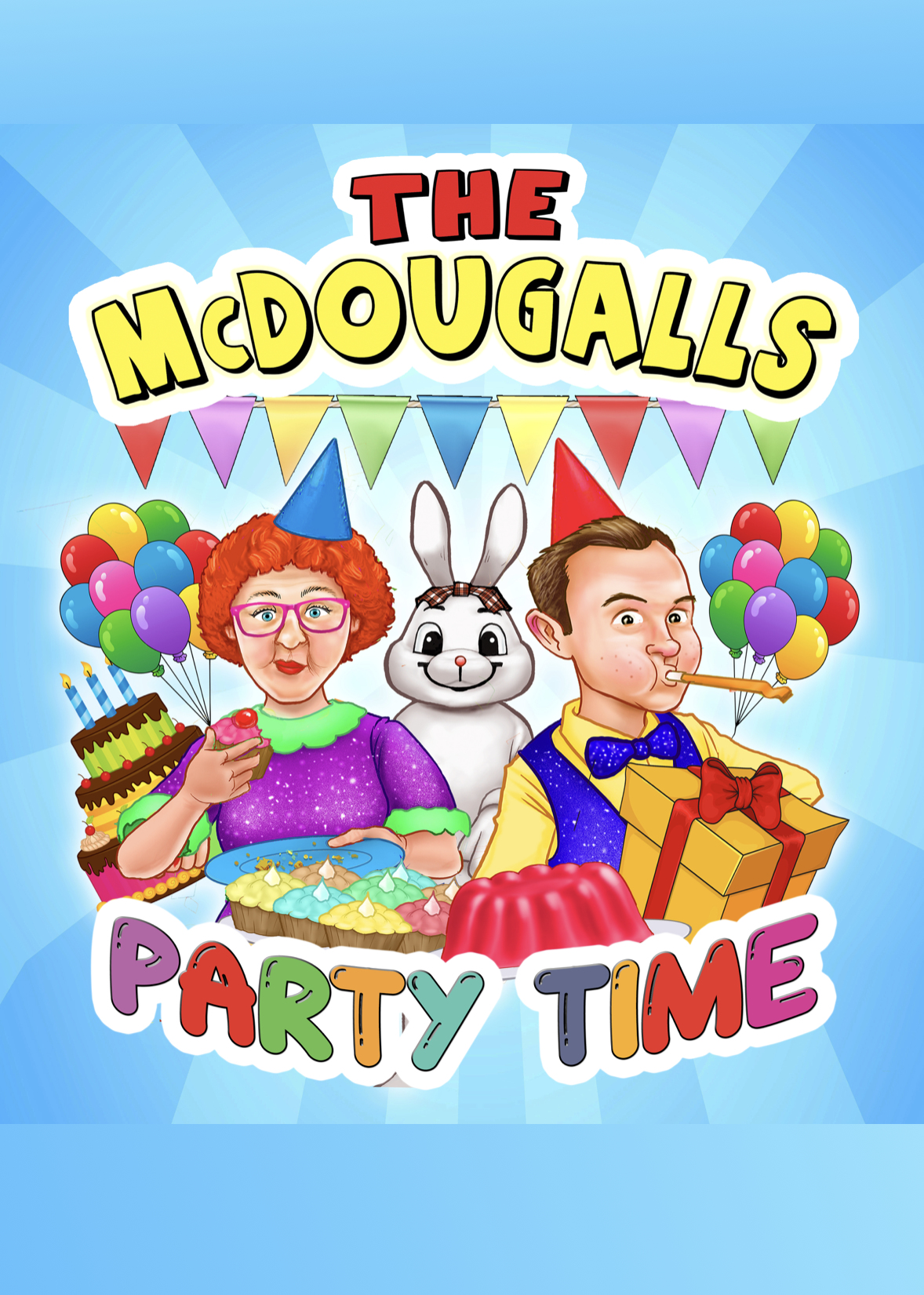 Show details:
Date: Friday 28th October
Doors open: Half an hour before the show starts
Performance starts:  1pm
Running Time: 1 Hour
Tickets:
Adults £9.00
Children £9.00
Family/Group of 4 £34.00