Based at  Workington's Theatre Royal, the successful drama group provides actors aged 10 to 18 with the means to perform on a real live stage in a beautiful traditional theatre, learn skills suited to theatrical arts and be part of a production to be proud of. Second Stars will return to the Theatre Royal in March 2016 after a refurbishment funded by the BIG Lottery.
APRIL
FRIDAY 1ST
'The Lost Boy'
A Theatre Royal Second Star
Youth Theatre Production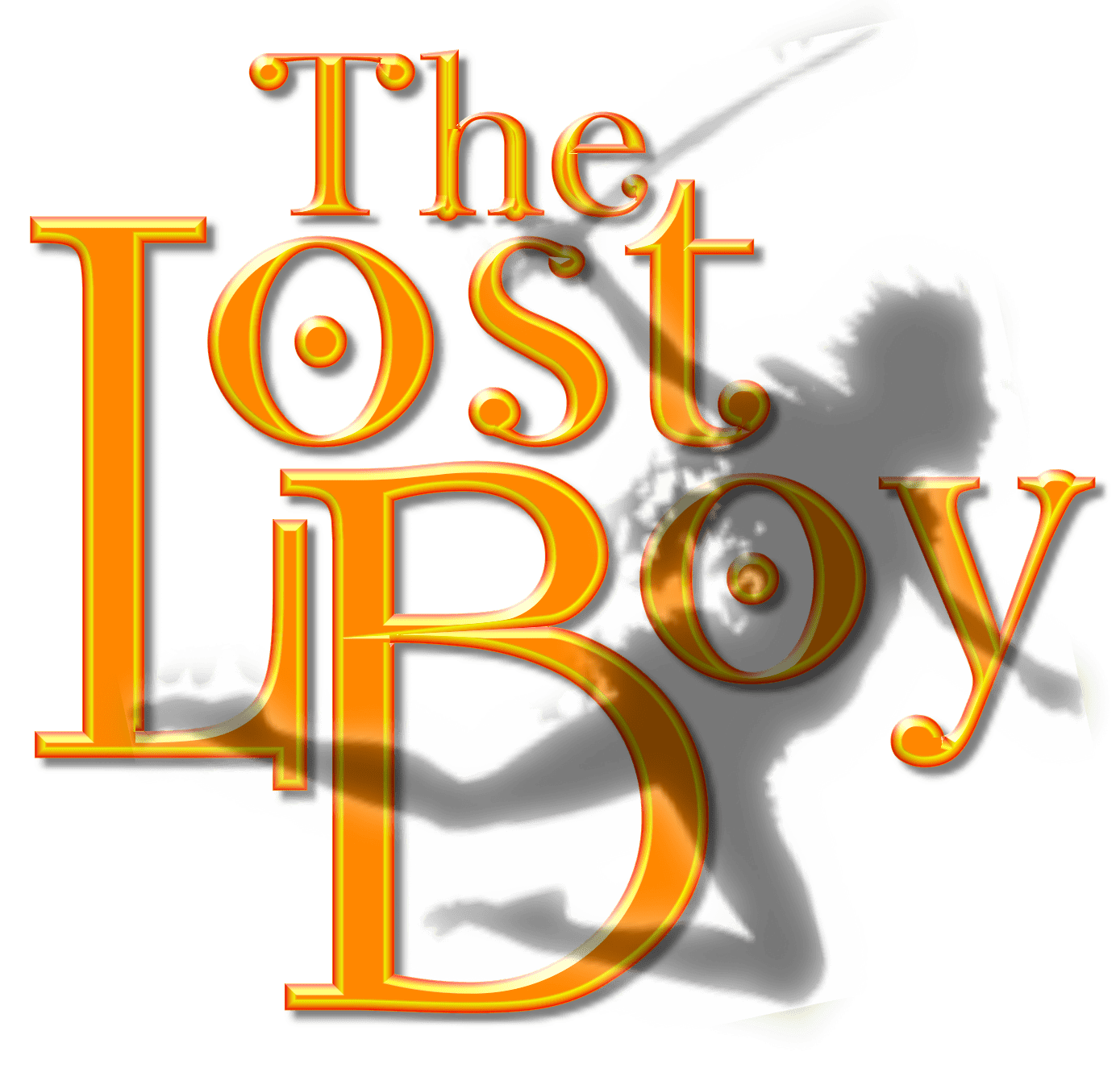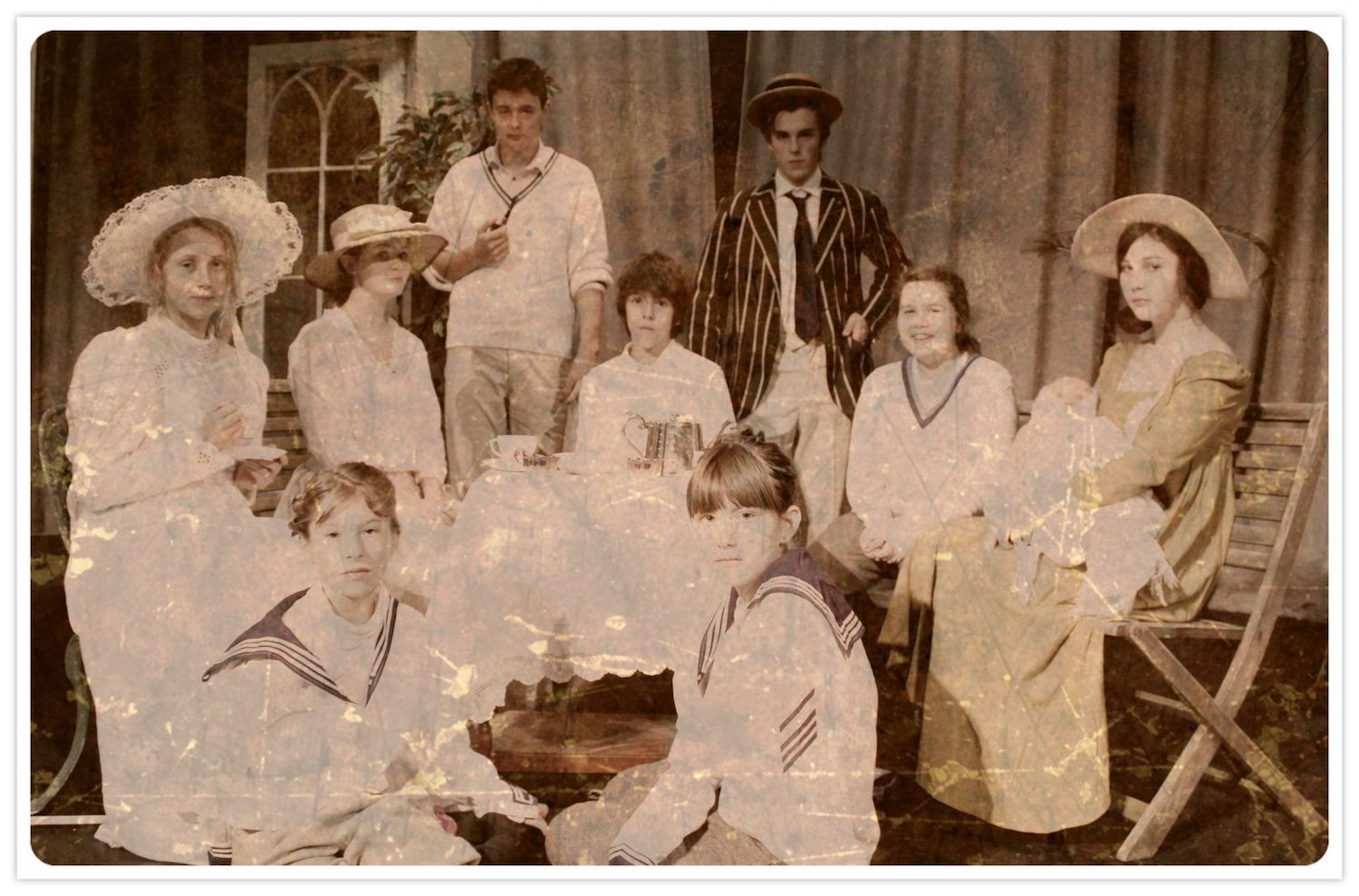 J.M. Barrie's last play was a disaster. He is running out of ideas, his marriage and his career in tatters. He befriends widow Sylvia Llewelyn-Davies and her boys who inspire him to write the most beloved play of all time, Peter Pan and Wendy. A revival of the October 2014 production, with the same cast!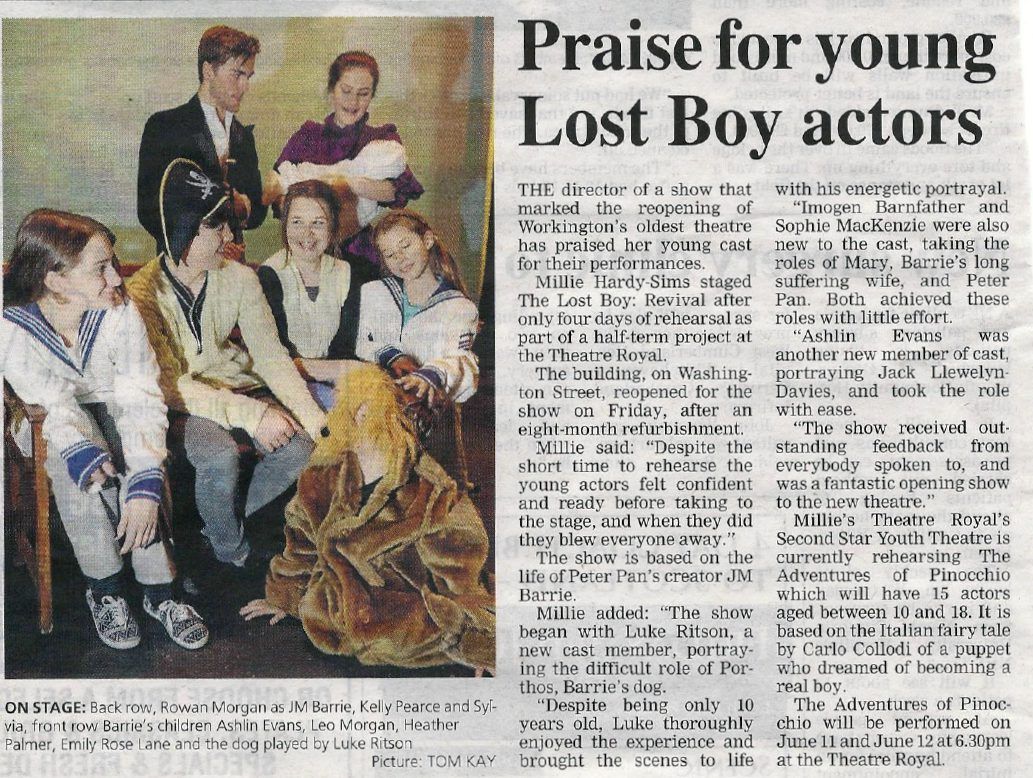 ********************
APRIL
SATURDAY 16th & SUNDAY 17th
'Treasure Island'
A Happy Thoughts Drama Company Production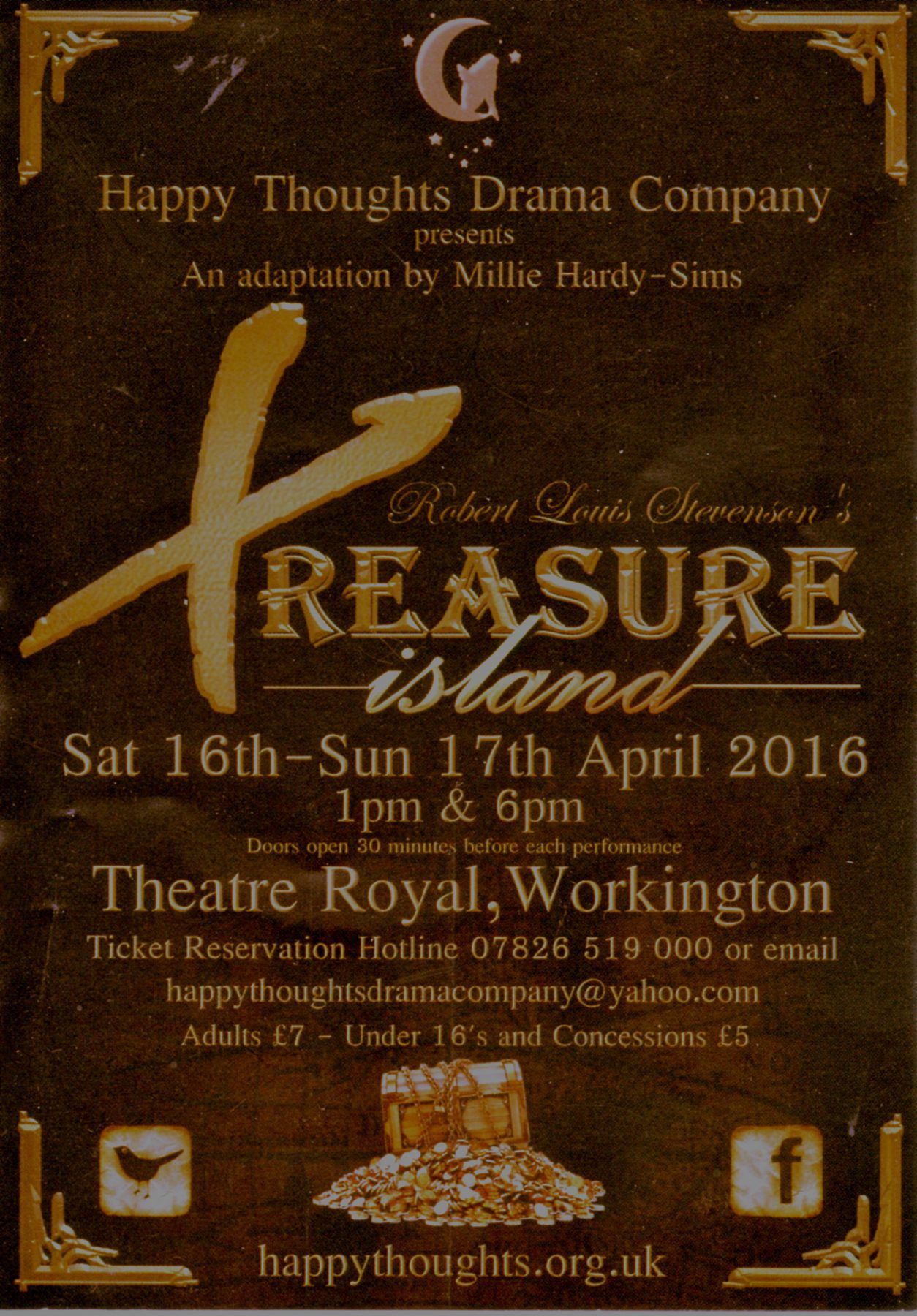 ********************
JUNE
SATURDAY 11TH & SUNDAY 12TH
'The Adventures of Pinocchio'
A Theatre Royal Second Star
Youth Theatre Production
 The classic Italian fairytale, with no strings attached! Gepetto is a humble carpenter who wishes for nothing more than a son, so he makes one out of wood. Because of his kind heart, the blue fairy sees fit to grant his wish and brings his son to life. But Pinocchio must learn how to be a real boy, and this can only be achieved if he proves himself brave, unselfish and true. Based on the novel by Carlo Collodi.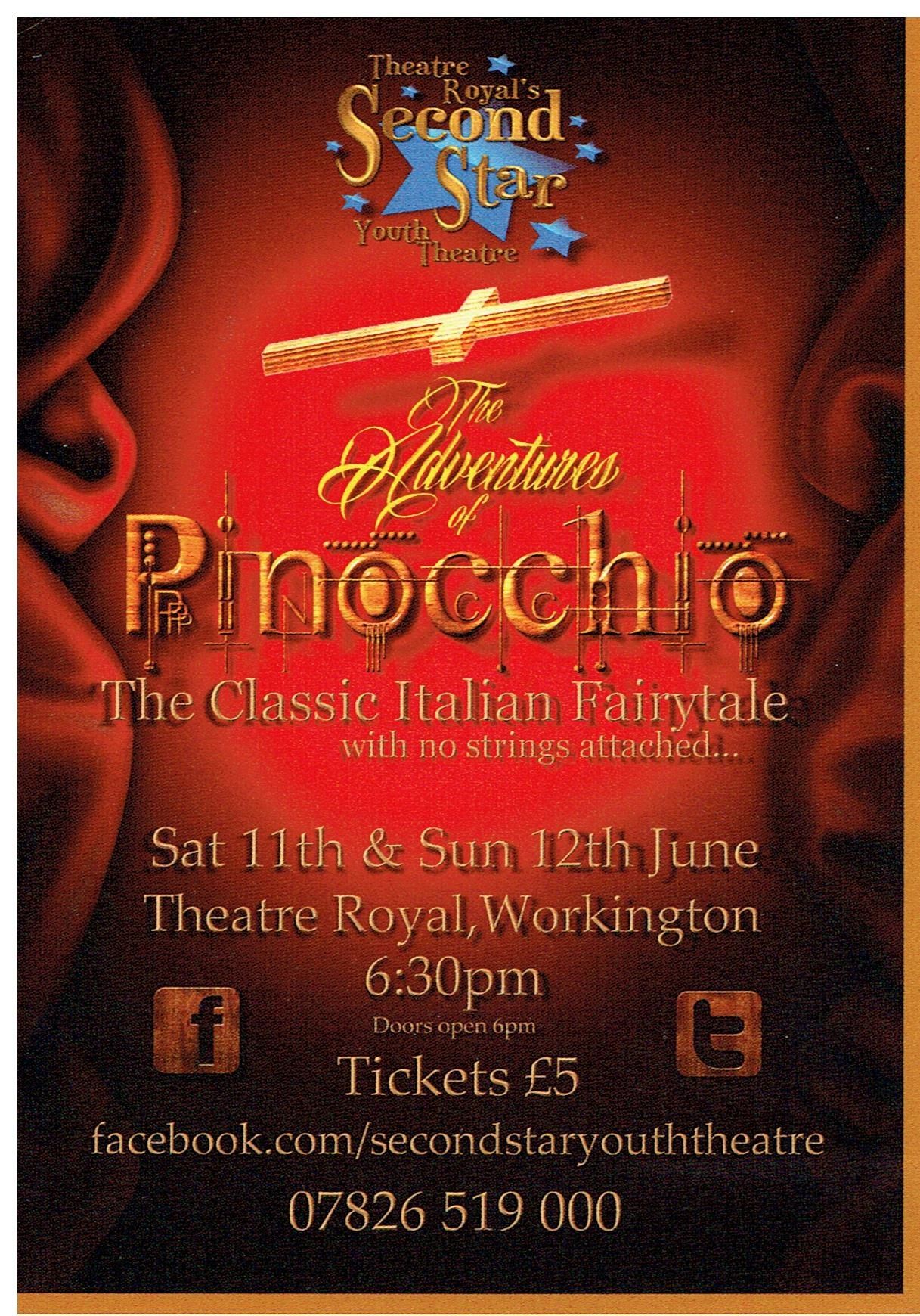 ********************
AUGUST
SATURDAY 27TH 
'Cinderella'
PERFORMANCES 1PM AND 6PM
A Theatre Royal Second Star
Youth Theatre Production
Cinderella is used as a servant by her evil stepmother and stepsisters. She dreams of freedom and her night in the spotlight to find her true love. Will she get a chance? Based on the fairytale by Charles Perrault.
 Auditions Monday 22nd August, 10am.
COLLECT AN AUDITION PACKS FROM THE THEATRE ROYAL FOYER
Rehearsals Monday 22nd August, 12noon-4pm; Tuesday 23rd, Wednesday 24th, Thursday 25th August, Friday 26th August 10am-4pm. 
********************
OCTOBER
5 DAY HALF TERM PROJECT
MONDAY 24TH SATURDAY 27TH
'Unhappily Ever After'
A Theatre Royal Second Star
Youth Theatre Production
What would happen if the villains had won? Snow White is a wanted fugitive, Rapunzel is still stuck in her tower with no hope of rescue, the Little Mermaid has no voice and is forced to watch the man she loves marry the sea witch… and the fairytale world has been turned upside down! Will good triumph at last? An original play based on the best loved fairytales of Charles Perrault, Brothers Grimm and Hans Christian Anderson.
Auditions Monday 24th October, 10am.
Rehearsals Monday 24th October, 12noon-4pm; Tuesday 25th, Wednesday 26th October, 10-4pm. Performance Thursday 27th October, 6pm. 
********************
DECEMBER
SATURDAY 17TH & SUNDAY 18TH
'It's a Wonderful Life'
A Theatre Royal Second Star
Youth Theatre Production
George Bailey is living the life he always thought he wanted, until it's not. When his life takes a turn for the worst, he is visited by an angel who shows him what would have happened if he had never existed.  Based on the film of the same name. 
Auditions Saturday 10th September, 10.30-12.30.
Performances Saturday 17th and Sunday 18th December, 6pm.