by Sam Holcroft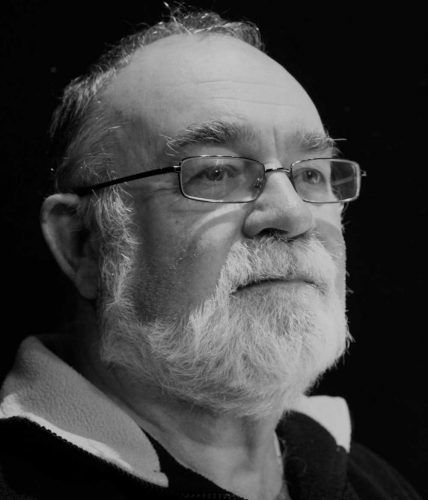 Director Tony Parker
Sam Holcroft's Rules for Living is a fresh take on an Ayckbourn-style situation: a Christmas family gathering. First performed at the National Theatre in 2015, this playful black comedy cleverly reveals the coping strategies we all adopt to get through life.
As the family's unspoken rules are laid bare, even Mum (who has been preparing the festive lunch since the previous January) gets embroiled. Her son Matthew is partnered by nervous actor Carrie but secretly nurses a passion for his sister-in-law Sheena. Meanwhile Sheena, a compulsive drinker, is unable to suppress her anger at her cynical, under-achieving husband Adam or her anxiety about her psychologically damaged daughter Emma.
Accusations fly, relationships fall apart and chaos ensues. The rules are there for all to see – audience included – and there's nowhere left to hide!
'Bitingly funny and sharply observed' Exeunt
'Simmering resentments boil over into an almighty, uproarious melee' Variety
A Workington Playgoers Production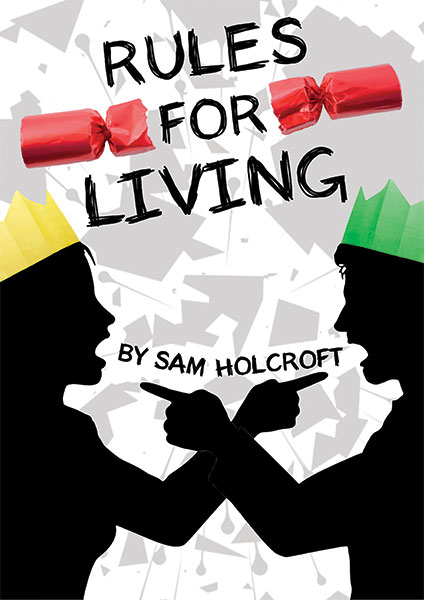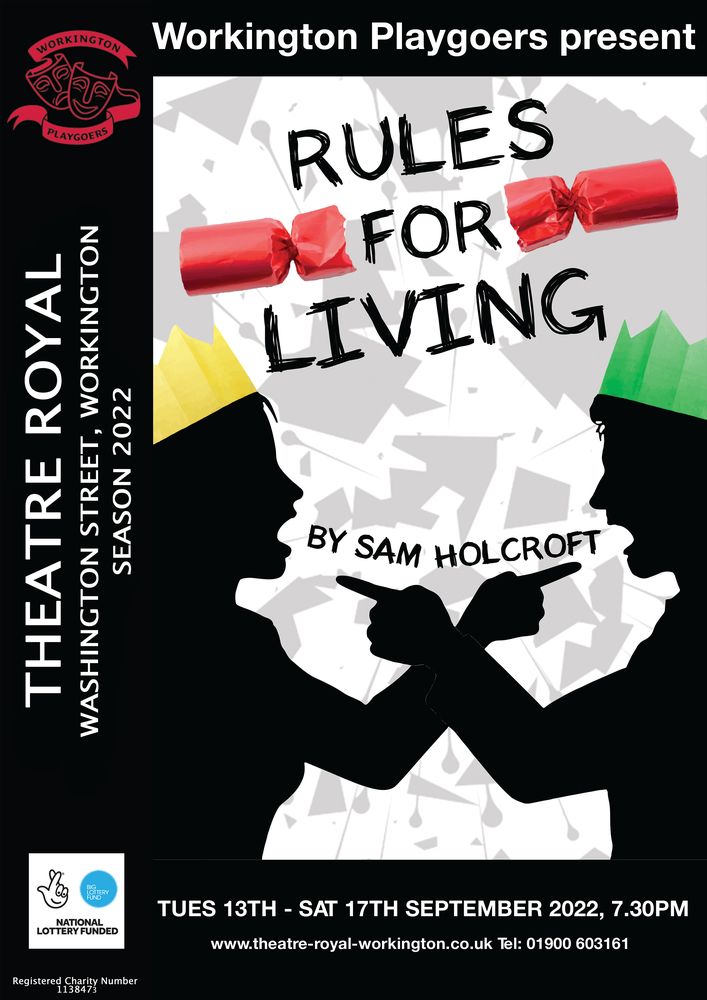 This is an amateur performance.
By arrangement with Nick Hern Books.
Show Details
Date: Tuesday 13th – Saturday 17th September 2022
Doors open: 7:00 pm
Performance: 7:30 pm
Running Time: 2.5hrs
Tickets:
Adults £12.00
Concessions £11.00