2023 March Murder 0n the Nile
written by Agatha Christie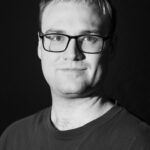 Director  James Last
This play is an absolute treat for all Agatha Christie fans.  It first opened in the West End in 1946 and in 2022 it was revamped as Death on the Nile in Kenneth Branagh's film adaptation of the stage play.
A boat cruises down the Nile. On board are a glamorous, privileged and wealthy new bride, Kay Mostyn, and her far from wealthy new husband, Simon.  They are looking forward to an idyllic honeymoon. Their fellow passengers consist of the usual Agatha Christie mixture of eccentric characters including the groom's jealous former girlfriend, Jacqueline; Canon Pennefather, a man of the cloth who is also related to the bride; a man of mystery called Smith; the foreign Doctor Bessner and the snobbish Miss Ffoliot-ffoulkes and her put upon niece Christina.  Also on board are the crew and Mrs Mostyn's maid Louise.
Agatha Christie devotees will know what happens next – someone is murdered! Unfortunately in the stage play Miss Christie did not include Hercule Poirot in the cast so the mystery of who did it, why and how is left to Canon Pennefather to work out.
This is a brilliant nostalgic romp for "old" fans and a great introduction for anyone new to the machinations of Agatha Christie.  Be careful who you sail with!
The Cast of Murder on the Nile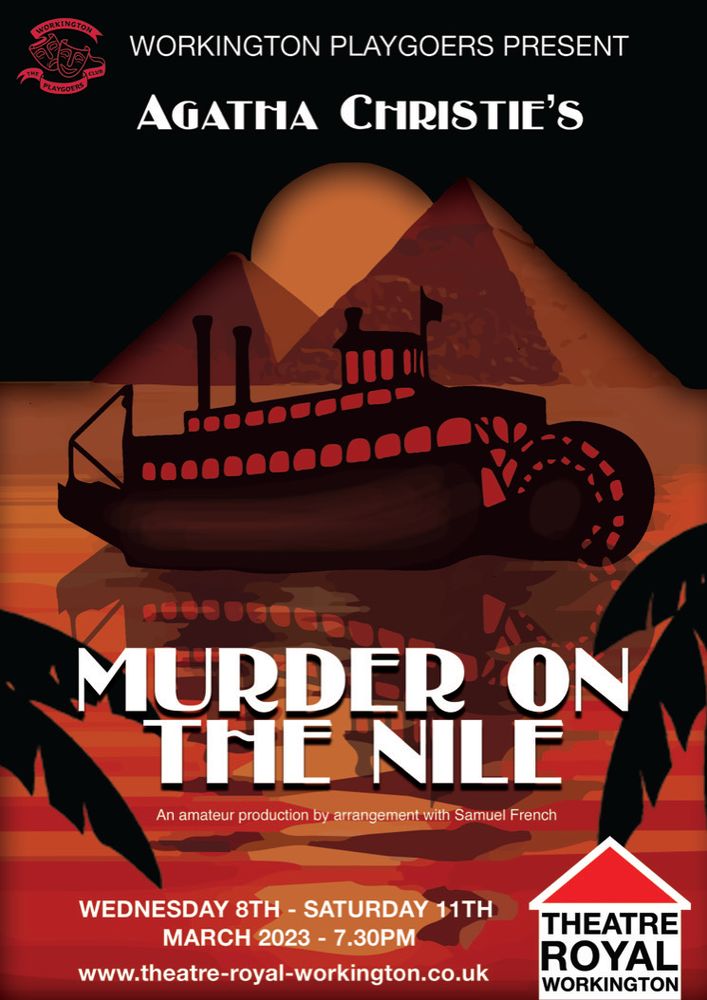 Date: Wednesday 8th – Saturday 11th March 2023.
Start Time: 7:30 pm
Doors open:  30 minutes before performance times.
Production Photographs taken by Chris Lewis
Rehearsal Photographs taken by Chris Lewis
Rehearsals.
Rehearsals for Murder on the Nile started at the beginning of January and the production is now well under way. The set crew are already constructing the observation lounge of the steamship Lotus where this classic Christie takes place. It will hopefully be quite a light space that will work well with the lighting to shift from a pleasant cruise to claustrophobic murder mystery.
Since starting to work with the actors, I think the thing that has struck me most has been the vividness of Christie's characters. On the page they can sometimes appear as rather thin stereotypes, but as soon as they are brought to life by an actor the world of play immediately begins to take shape around them. We've discovered that the people flung together on this boat cruising up the Nile are exuberant, funny and delightful while also being entitled, arrogant, selfish and secretive. Everyone's a potential suspect. Most of them have something to hide or a grudge to settle and, needless to say, much fun is already being had by everyone involved.
There are a lot of lines to learn but we are having a lot of laughs along the way. Our challenge is going to be realising these characters in more detail, finding little moments that make you look beyond their stereotypes. Subtler, darker moments that make you think they might just be able to kill. Building suspense and making the audience continually wonder – who done it?
James Last