Tarzan of the Apes
April 23 @ 5:30 pm

-

8:00 pm

£6 – £8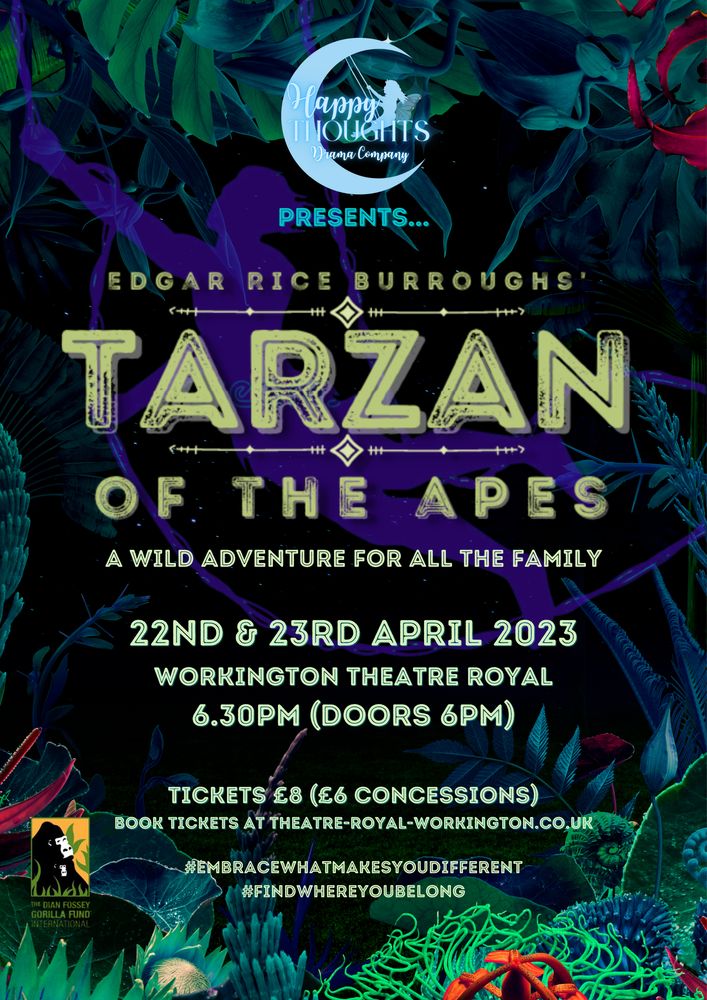 Deep in the African jungle there lives a reclusive tribe of apes. The Mangani, led by Chief Kerchak, are the missing link between humans and apes and for the past hundred years they've lived in peace. However, when a shipwrecked human baby is left alone in the jungle by the death of his parents, things are about to change. Especially when Kala, the matriarch of the Mangani, adopts the boy and raises him as her own. She names him Tarzan, and things will never be the same again.
Tarzan grows into a protector of the jungle, but when a group of strangers arrive it seems things are about to change. Why do they look like him, and do they hold the answers he needs to where he ultimately belongs?
A family show about the importance of caring for endangered species and what it means to find your place, performed by local young actors.
#findwhereyoubelong
#embracewhatmakesyoudifferent